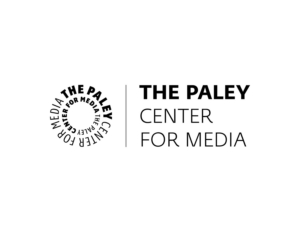 Le Paley Center for Media et le New York Post se sont associés pour l'organisation de deux événements centrés sur New York pour la saison d'automne.
En l'honneur de la 21e saison de l'émission, qui en fait le drame télévisé le plus ancien, les acteurs et les créateurs de « Law & Order: SVU » seront sur place pour discuter de l'histoire de l'émission le 25 septembre.
Les créateurs et producteurs exécutifs Dick Wolf, Mariska Hargitay , Ice-T , Kelli Giddish, Peter Scanavino, la scénariste Warren Leight et la productrice exécutive Julie Martin participeront tous au panel, qui sera animé par le chroniqueur de télévision du New York Post, Michael Starr.
History is Made: Law & Order: SVU Celebrates a Milestone

Wednesday, September 25, 2019

6:30 pm

In the criminal-justice genre, no television content has made a greater impact than Dick Wolf's phenomenally successful Law & Order franchise for NBC, and this fall Special Victims Unit (SVU) celebrates a truly remarkable milestone by becoming the longest-running prime-time live-action series in television history. The show, starring Mariska Hargitay as Lieutenant Olivia Benson of the NYPD SVU, is entering its twenty-first season, breaking the previous record, shared by Wolf's original Law & Order and Gunsmoke. SVU is proof that even in this age of « Peak TV, » network shows can connect with viewers on a profound emotional level, while also helping to transform society. Hargitay, an Emmy-and Golden Globe-winner for her portrayal of Benson, has become so deeply committed to the issues raised in SVU that she founded the Joyful Heart Foundation, dedicated to ending sexual violence.
The Paley Center will screen an episode, followed by a discussion with the cast and creative team including: Dick Wolf, Creator and Executive Producer; Mariska Hargitay, Lt. Olivia Benson, Executive Producer; Ice -T, Sgt. Odafin Tutuola; Kelli Giddish, Det. Amanda Rollins; Peter Scanavino, Det. Sonny Carisi; Warren Leight, Executive Producer and Showrunner; Julie Martin, Executive Producerand Moderator Michael Starr, Television Columnist, New York Post.